Our focus is on soccer fundamentals while incorporating soccer-specific drills, training an athlete's physical & mental capabilities.  Through individual & small group sessions, we strive to improve a player's technical ability, tactical awareness, physical & mental strength.
Contact Cristian for more Information

email :  csanchez9g@icloud.com

text: (830) 221-0993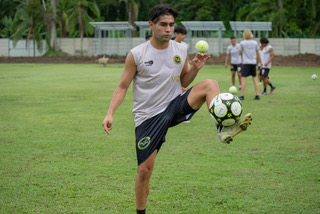 I was born and raised in New Braunfels. I fell in love with soccer playing recreationally at the HEB fields. I spent my High School years playing for New Braunfels High school and played my club soccer in Schertz for Lions F.C.

During my senior year I picked up a serious knee injury, which helped me learn more about my body and how to help keep injuries away.  I do the same during my training sessions, so that athletes continue to grow, they are able to take care of themselves and prolong their prime playing days.

Since graduating High School, I have played Semi-professionally, mainly in the Austin area.  Recently I have explored playing abroad in Costa Rica and in other leagues around the US.